When this book came up in my blind kindle challenge, I was a little excited because I remember it was a pretty big series of like ten books and I was in the mood for it, ya know? Ready to take it on. Kick some ass and take some names. What?
SADLY - I ended up getting one of the most unlikeable female characters I've read in a long time. This woman has traveled extensively. She is presented as a beautiful woman with a solid education... and well, she's talked up. A lot. Then we meet her and she is a bumbling idiot. A 28 year old virgin (well, except for that one time and ew!) who is a klutzy, push-over, cry baby, air-brained, walking disaster.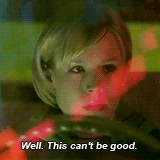 The male lead is an unemotional, socially dysfunctional, computer genius with a history in breaking the law etc etc. That would be fine, but then he turns quasi rapist, stalker because in my head Raine was telling him stop and no - but in his head (and hers, too when he pointed it out to her) she really meant, yes. I'm just playing hard to get and naive. No... idiot. She is that stupid.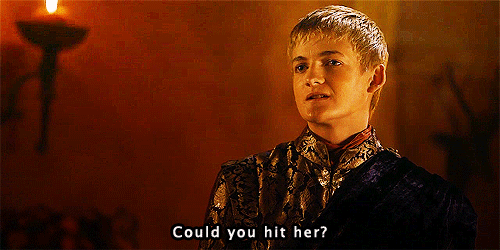 Yes. Yes, I could.
Then she cries some more and giggles and is pretty much a hot mess of fucked-up-ness. Because crying should always be preceded as well as followed up by episodes of creepy giggling. Not to mention she goes to "the island" and thinks she has to work (she's a secretary an administrative assistant) but oh, look... they're pushing me in to the shower to give me a make-over and there's all of this lingerie to change into. I wonder what that has to do with my job? Oh, it's probably just my psycho uncle trying to pimp me out... AGAIN!
And, yes, I promised my big bad boyfriend - who I just met yesterday, but have already given a key to my apartment and fell madly in love with - that I would tell him if I left the office, but that probably didn't mean going all over the city in a cab five minutes after he dropped me off at work. Wait, whaaaaaat?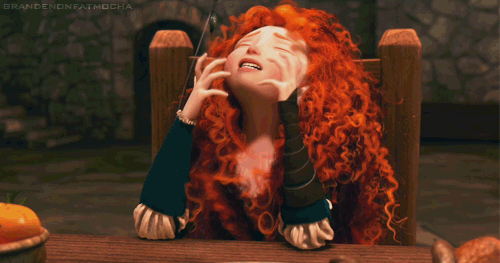 It just went on from there. That was just the first 1/2 of the book. NOT EVEN KIDDING.
I'm pissed off because I want to know about some of the other characters' stories in their books of the series, but these two just killed it. I won't be reading any of the others.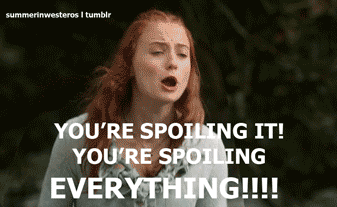 So, one little star is all I have to give this for this book.